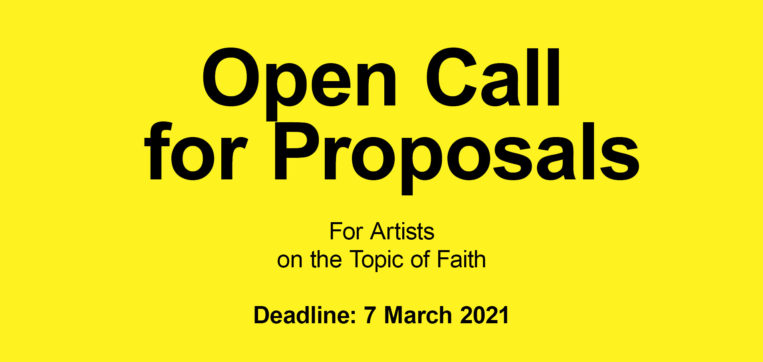 Il Teatro dei Venti annuncia l'apertura di una Chiamata per artisti, per la produzione di 7 performance internazionali nell'ambito del progetto europeo FACE TO FAITH, con scadenza il 7 marzo 2021.

FACE TO FAITH è un progetto di cooperazione internazionale che mira a comprendere i diversi significati della fede nella società contemporanea. 7 partner – teatri e festival di Repubblica Ceca, Finlandia, Germania, Italia, Israele, Polonia e Ucraina – studieranno la "fede" attraverso conferenze e produzioni di arti performative.
Il progetto prevede la produzione di 7 nuove performance, una per ciascuno dei 7 partner: ANTI – Contemporary Art Festival (Kuopio), Divadlo pod Palmovkou (Praga), תיאטרון גשר Gesher Theatre (Tel Aviv), Jam Factory Art Center ( Lviv), Sommerblut Kulturfestival (Colonia), Teatro dei Venti (Modena) e Teatr Powszechny (Varsavia).
COSA SI CERCA / COSA SI OFFRE
Ciascun partner ricerca profili artistici differenti e mette a disposizione un budget di produzione. Il Teatro dei Venti per la sua produzione cerca registi e/o drammaturghi che lavorino con gli attori della compagnia, per creare uno spettacolo pensato per gli spazi urbani.
Ogni artista può partecipare a una o più chiamate, scegliendo in base alla sua competenza e attitudine, alle condizioni offerte e alla tipologia di lavoro proposto dai 7 partner.
Termine invio proposte: 7 marzo 2021.
Le produzioni debutteranno tra ottobre 2021 e ottobre 2022.
Dopo il debutto presso l'organizzazione produttrice, ogni performance sarà presentata almeno in un'altra città partner di FACE TO FAITH.
Tutte le info sulle condizioni e sui differenti profili ricercati sono disponibili al seguente link:
https://face-to-faith.eu/news/open-call-proposals
Si prega di leggere attentamente i materiali disponibili.
Il modulo per l'invio delle proposte è da compilarsi in lingua inglese.
Il progetto Face to Faith è co-finanziato dal programma Europa Creativa dell'Unione europea.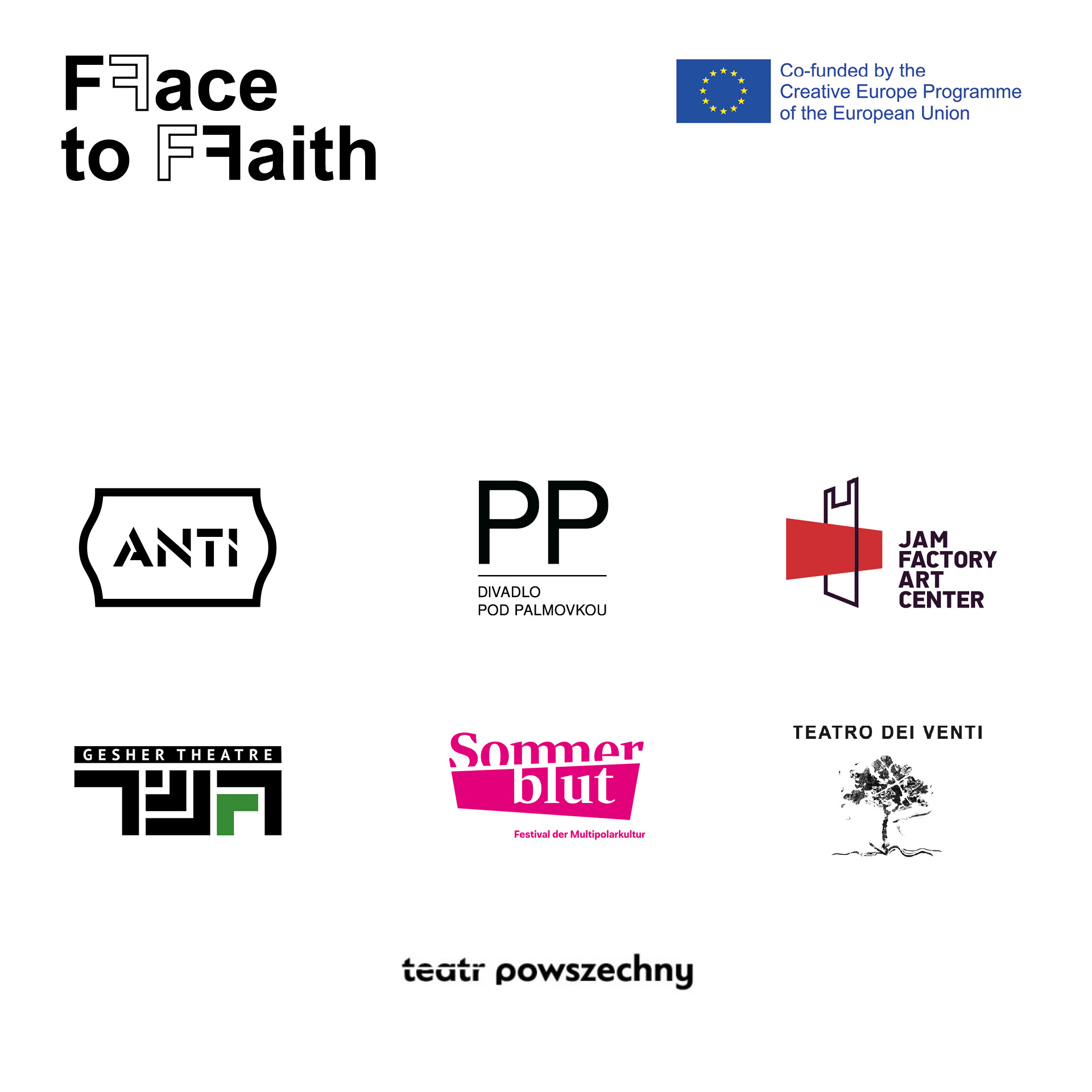 Posted by Teatro dei Venti / Posted on 28 Gen
Europa Creativa, Face To Faith, Open Call, Produzione, Progetti Europei